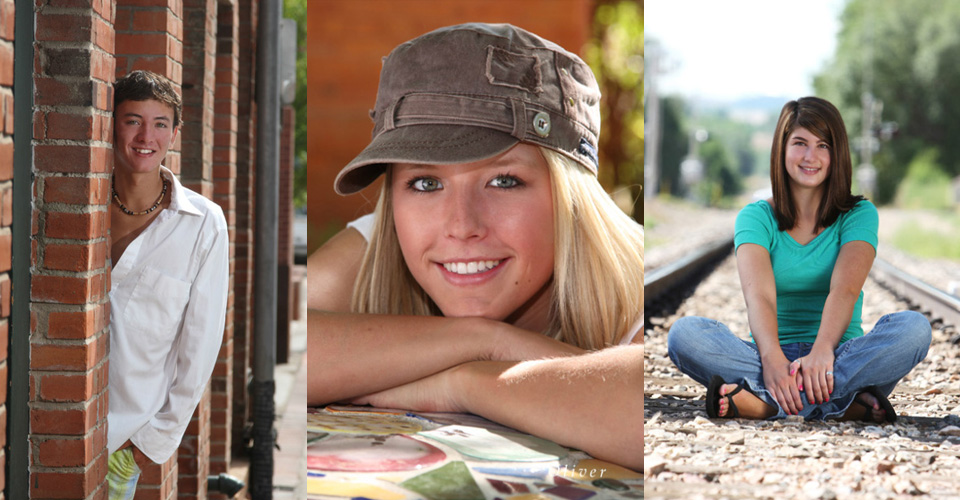 We help business professionals make a great first impression. We do this by first finding out what type of impression they want to make. Do they want to come across friendly, confident, approachable? Once we have determined the look they want we create that look through lighting, camera angle, posing and expression. The digital file is there's to use for their website and printed materials.
As parents, we are well aware of how fast our children grow up. What better way of capturing those precious moments in our child's life than with a children's portrait. Children's portraiture enriches the lives or our children with a sense of heritage. If your family has a value for history and tradition then you will want to enrich your child's life with fine child portraits that they will some day show to their own children.
Your family's portrait should not only capture warm genuine expressions, but should also be a true representation of your family's personality. As your family photographer we believe that "one setting doesn't fit all". That's why we encourage you to select a family portrait location that reflects your family. Your family portraits can be created in the comfort of your own home, in the scenic outdoor surroundings, or under the controlled lights of our studio – it's your choice.
Every family portrait includes a pre-portrait consultation. It is during this consultation that we discuss your expectations, family portrait location, clothing and portrait style. Call us today to explore ideas for your family's portrait!
If auditions are your thing then you need clean, crisp head shots that express your personality and reveal the star within – and you typically need them fast. That's where we can help you. First, we do not limit the number of photographs taken. Second, you view your photographs immediately on our giant 52" scene (WOW). Third, you select your favorite poses and watch with amazement as the retouching begins! But remember with a headshot we just remove the blemishes and stray hair – They want to know the real you. Finally, your finished headshot is delivered to you on a CD. The image can be used for all of your headshot needs!
For us high school senior pictures are more than just "pictures", it's helping high school students feel good about themselves. During the portrait session there is a lot of talking as we walk from photo spot to photo spot. If we observe that a student is making good choices in life we'll encourage that. We also try to help them feel good about the way they look. Not everyone fits into the "beautiful people" category but there is something beautiful and unique about everyone and we'll draw that out.