Back To High School Senior Sessions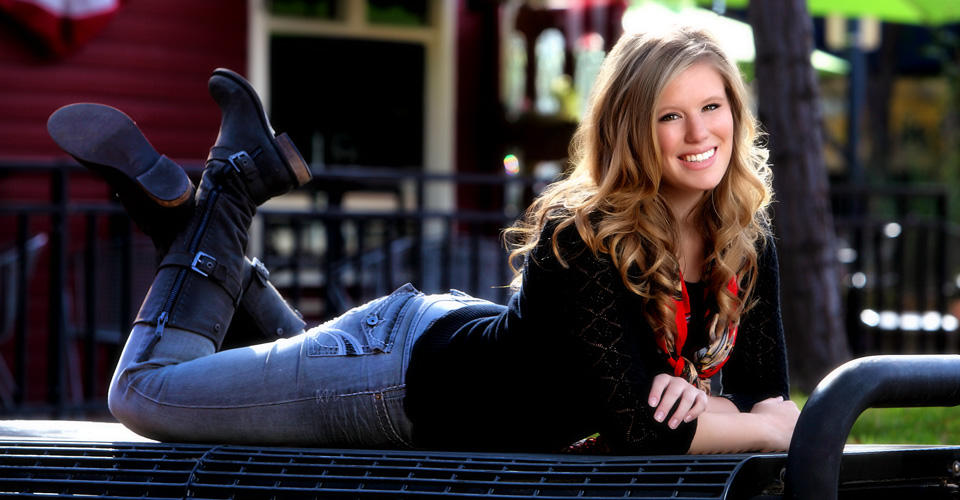 Portrait Session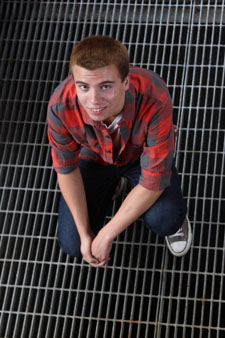 Your portrait session is one hour. During your session you can change clothes as many times as you want, there is no limit to the number of poses or photographs taken. Some people bring massive amounts of clothing changes and they spend most of their session changing clothes instead of having their picture taken. Three changes of clothes seem to be just about right. It will give you a variety of looks without sacrificing too much of your photography time.
"If I'm outside where will I change clothes?" You can change in your car or you can duck between a big tree and the big screen I use for lighting. Girls, if you are planning on changing clothes then you really want to have someone with you like your mom, your sister or a friend. They can help you by holding the screen when you change clothes, assure that makeup and hair are exactly as they should be, etc. Many girls find it useful to wear a camisole so that they can pull shirts on and off without using the screen.
As for you guys, you don't seem to care where you change but you are welcome to the same trees and screen just like the girls…
Your Proof Session
Your proof session is an hour long appointment at our office. This appointment is typically set when your book your photography session. At the proof appointment you get to "see yourself in lights"! You see your pictures larger than life in a presentation set to music on "the silver screen". It's a fun way to view all of your proofs.
After viewing your proofs the selection process begins. We have designed an easy method that enables you to quickly select your favorite pose from each series of photographs taken.
Preparing For Your Proof Session
Make a list of who will be receiving pictures. For example, what will your parents want for the home and office? What will your grandparents, aunts and uncles and friends want?
Determine what size pictures everyone will want and write it down next to their name.
Decide how many wallet photographs you are going to want for friends, graduation invitations, etc.
Make sure that all of the key decisions makers can come with you to the appointment. You don't want to view all of your pictures, narrow down your choices and then not be able to make your decision because one of your parents, who wants to have a vote, couldn't make it to the appointment. We do understand that there are times that a parent can't make the proof appointment. If that be the case we can print out your selected proofs and you can take them home with you to make the final decisions.
Placing Your Order
Typically payment is in full at the time of the order however, you are welcome to put half down and the balance is due at the time of delivery. Once your order is placed there is approximately a ten day turn around time. Orders can be rushed however, our lab charges us a rush fee of $15.00 and we pass the "savings" on to you.
Our "Chock-A-Block" Guarantee
We want you to be completely satisfied with your senior portraits. If for some reason you don't like what you see at your proofing session we will refund your sitting fee or reschedule another sitting. The choice is yours!