Back To High School Senior Sessions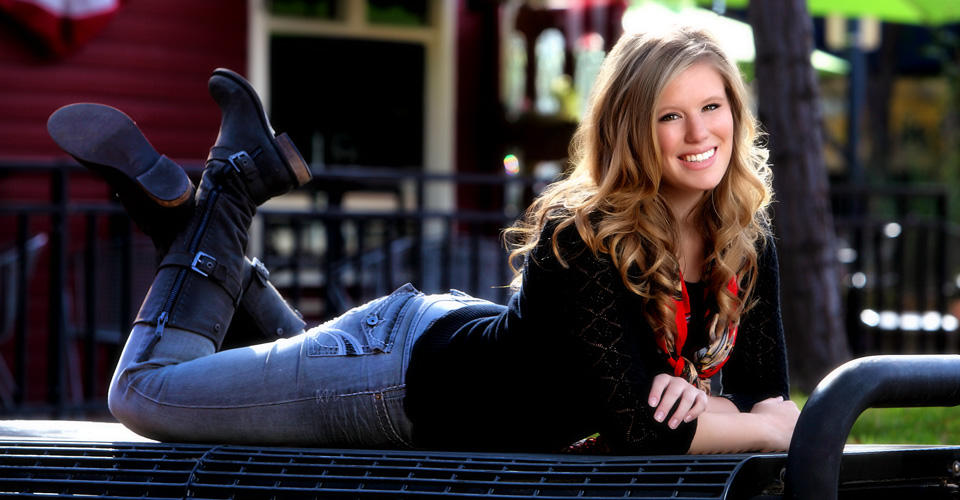 Questions Seniors Ask
What makes a great portrait?
In a word FUN!
What will my session be like?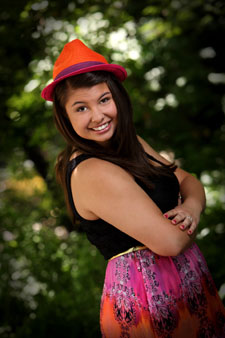 You session should be fun. You should feel comfortable and relaxed. You should never be rushed. And you should have a great time. At Oliver Photography, you get all this and more. Mike Oliver has been making seniors look and feel awesome for over thirty years. Behind the camera, he's one of the best.
How will I look in my pictures?
During your session, you will be amazed as Mike works his magic. He knows how to make you look your very best. Sometimes just a slight tilt of the head, a change in the shoulder direction or shift of the weight to the other foot can help turn a snapshot into a masterpiece.
You'll also be pleased that Mike can gently direct you into comfortable positions without grabbing you or sticking you into awkward poses. Most importantly, when your session is finished you won't believe how easy it was, and how fast the time seemed to go.
What if I don't like my portraits?
You are never stuck with pictures you don't like at Oliver Photography. If you're not happy with them for any reason, we'll remake them, no hassles ever, no fine print. This 100% guarantee is peace of mind for both you and your parents.
How much will it cost?
What you pay for your portraits is important. But what you get for what you pay is even more important. That's what value is, and why you always get more than your money's worth at Oliver Photography. Check out the samples on the prices page to get an idea of what your investment will be.
Getting exactly want you want is a big deal to us. What you ultimately select for your finished images is entirely dependent on you. We recognize that everyone has different portrait needs based on personal desires, family, friends and budget. If you want one photo for yourself, a different one for Grandma and some wallets for your friends, you can get just that. If you need lots of wallet photographs to give away then that's what you can get.
Tips To Look Your Best
I'm excited to be part of your Portrait experience. It's going to be an awesome time. I want to go over a few details with you to make your session as good as it can be.
Feel free to bring different outfits for your session. The rule of thumb is that solid colors are better that patterns. Patterns tend to draw attention away from your face and to your clothes. Make sure to carefully select your shoes as well. You want your shoes to compliment your outfit and not be in contrast to it. The same goes for jewelry. Use your discretion when selecting what jewelry you will wear. Too much jewelry will draw attention to itself.
If you have any items that express who you are like a musical instrument, sports equipment, etc. feel free to bring those items and we can use them in your portrait.
Now is a good time to take a look at your hair. Will it be looking the way you want it when we do your photographs? Or, will you need to get it cut between now and then? For those who shave, I suggest that you be freshly shaven prior to your session.
I have two suggestions for you if you wear glasses. The first is to go to your optician and see if you can borrow an identical pair without the lenses. If you can't get a pair of frames then ask your optician to remove the lenses in your glasses. The absence of your lenses will greatly enhance your portrait, and we won't have to worry about reflections or glare.
Many seniors enjoy having a friend or family member with them during their portrait session. Feel free to invite anyone to accompany you. If you have a friend who needs their senior portrait we can photograph both of you at the same time!
Finally, it is extremely important that we are ready to begin your session on time. Generally, I have a session immediately following your session and I don't want to cut your session short by either one of us being late.
PS Just a little note to put you at ease, if you happen to break out with a zit or ten, don't sweat it. You're portraits will be completely retouched and those zits will never show!